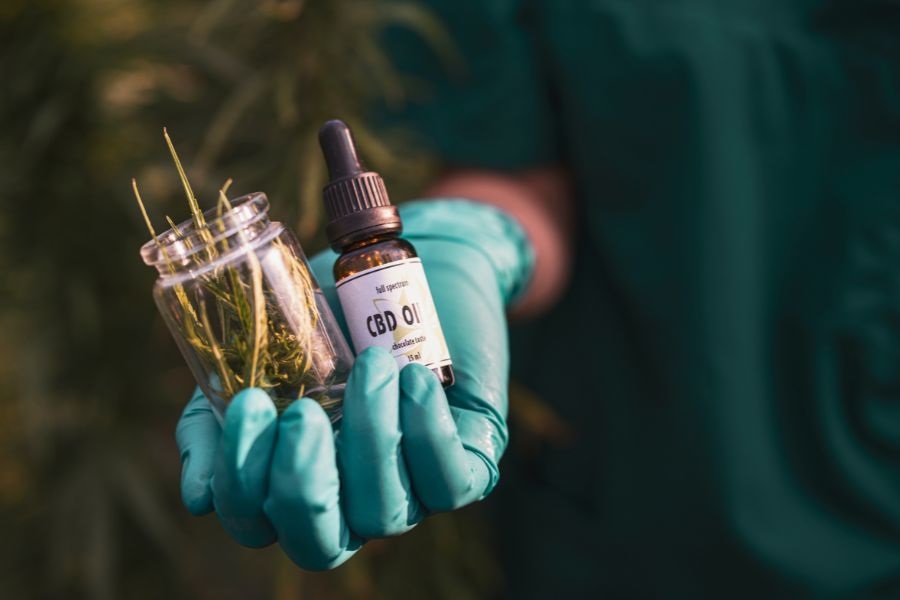 CBD oil has gained significant popularity in the natural health community. That's probably because it has the potential to relieve anxiety, manage pain, and improve sleep quality.
With such abilities, it's no wonder more people are turning to CBD oil to address their health concerns.
Are you stuck in a rut, wondering where to buy CBD oil in Vancouver?
Not surprising.
Vancouver is home to numerous health stores and dispensaries that offer a wide range of CBD oil products.
However, not all products are created equal, and purchasing the wrong one can waste your time and money.
This comprehensive review will share the top places to buy CBD oil in Vancouver.
Benefits of Using CBD Oil
One of the most significant advantages of cannabidiol is that it helps with pain relief. According to a European Journal of Pain study, CBD oil eases chronic pain and inflammation. It interacts with the body's endocannabinoid system to regulate intense pain or inflammation.
This makes it a great alternative to traditional pain medication, which can be addictive and have harmful side effects.
CBD oil also has anxiety-reducing properties. In addition, research published in the Journal of Clinical Psychology proves that CBD oil improves sleep in people with insomnia.
It limits stress and heightens relaxation, making it easier for people to fall asleep faster and stay asleep longer.
What to Know Before Buying CBD Oil in Vancouver
Now that we've covered CBD oil's potential benefits, let's discuss the factors to consider when purchasing it in Vancouver.
Quality
The quality of CBD oil can vary depending on the brand and the extraction method used. Look for products made from organic hemp.
Strength
CBD oil has different strengths, ranging from 250mg to 5000mg. Consider your needs and the severity of your symptoms when choosing a strength.
Type of CBD
CBD oil can be full-spectrum, broad-spectrum, or isolate. Full-spectrum CBD oil contains all the compounds found in the cannabis plant, including THC.
Broad-spectrum CBD oil has all the compounds except THC, while isolate only contains CBD. Consider your personal preferences and any legal restrictions when choosing a type of CBD oil Vancouver.
Lab Testing
Look for products that have been third-party lab tested for purity and potency. This ensures that the product contains the CBD listed on the label and is free from contaminants.
Here are some additional tips for buying CBD oil in Vancouver:
Do Your Research
Before purchasing CBD oil, do your research on the brand and product. Look for reviews and third-party lab testing results to ascertain the product is safe and effective.
Consult With Your Doctor
Consult your doctor if you use CBD oil to manage your health condition. They can advise you on the best dosage and any potential interactions with other medications.
Top Dispensaries to Buy CBD Oil in Vancouver
You have several options when picking a dispensary for buying high-quality BA oil. Here are the top CBD oil stores to visit in Vancouver:
The Village Bloomery
City CannabisCo.
Buddha Barn
The Medical Cannabis Dispensary
Sea To Sky Medical Dispensary
Karuna Health Foundation
Evergreen Cannabis
What makes these dispensaries worth visiting? Find out below.
The Village Bloomery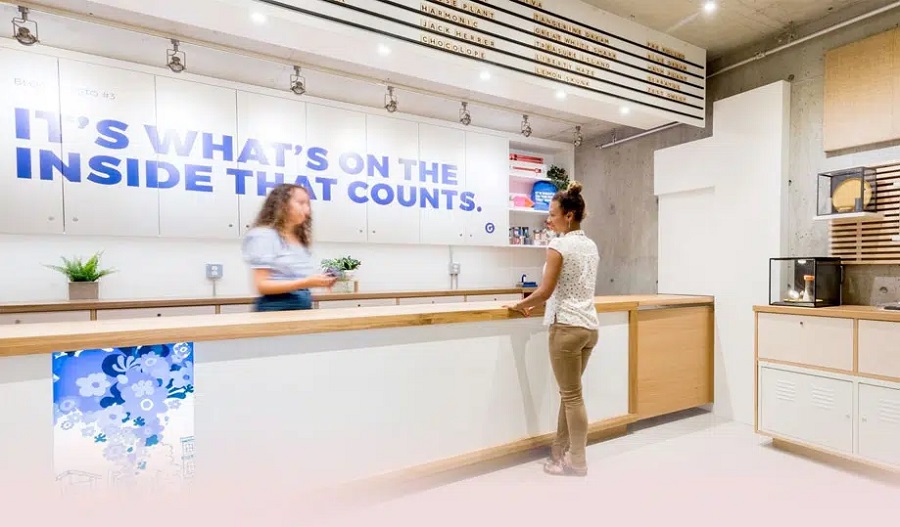 Located in the heart of Vancouver's West End, The Village Bloomery is a boutique cannabis store.
It's a best-in-class store with various cannabis products, including flowers, concentrates, edibles, and accessories. And their CBD oil selection is incredible.
One undeniable fact about the Vancouver store is the central location. Chances are that as a tourist, this location would be close to you. Besides, it's pretty accessible from various sides of town.
This store exposes its customers to accessories like vaporizers, pipes, and anything you could think of.
Furthermore, The Village Bloomery's extensive choice of products serves all customers, regardless of preference.
On the downside, the dispensary can be a bit pricier than other options. But the quality of the products and personalized shopping experience makes it worth the visit.
City CannabisCo.
An interesting fact about City CannabisCo. is that it's located in 4 different places: Robson, Fraser, Cambie, and Comox Valley. But the one at Robson Street is the flagship store.
City CannabisCo is a hub of knowledge just as much as an "Oasis for fine cannabis goods."
This renowned store provides only the best CBD products. Regardless of what you need, City CannabisCo has got you covered.
This dispensary uses interactive displays to serve each customer's needs with acute precision. Whether you need a pre-roll, pure CBD tinctures, vapes, or gummies, walk into West End's 610 Robson Street from 10 am to 11 pm any day of the week.
Buddha Barn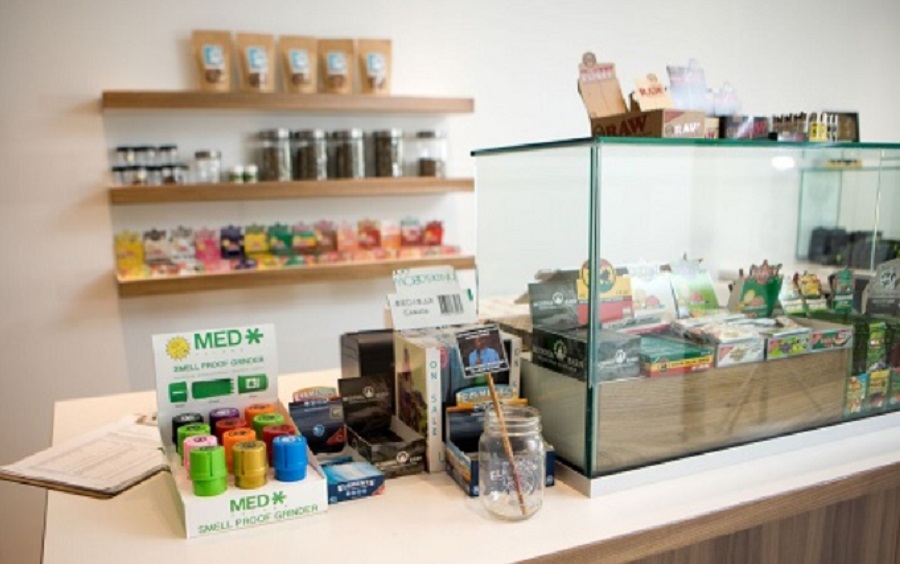 Buddha Barn is a local Vancouver dispensary dedicated to selling premium flowers and accessories to customers. You can order online or walk into the 2179 West 4th Avenue store.
Buddha Barn specializes in craft cannabis. Dedicated to promoting British Columbia craft growers, they offer robust offerings.
Although they don't have a massive supply of oil products, they have variety. For instance, you can access unique CBD beauty products for your hair and skin.
The Medicinal Cannabis Dispensary
Since 2008, The Medical Cannabis Dispensary (TMCD) has been a reliable retailer of CBD oil products. With two storefronts in Vancouver, it effectively serves its customers around the city through walk-in services or mail orders.
Not only do they care for their customer by selling stellar CBD, but they also give compassionate discounts based on financial needs.
You may visit the Thurlow store seven days a week from 10 am to 8 pm on Monday to Saturday and 11 am to 7 pm on Sundays. Plus, you can become a medical member with a simple application process.
They also run drug analysis programs for users to analyze their drugs for free! Need top-notch cannabidiol products? You may check out the TMCD store.
Sea To Sky Medical Dispensary
How do you like CBD oils? Munchable, smokable, rubbed in? There is no limit to the options you would get from Sea To Sky Medical Dispensary.
Although this store mainly sells to its medical members, becoming a member is seamless. Just as easy as it is to reach out to their customer care. So, if you are canna-curious or need to make inquiries, reach out to Sea to Sky. You can also walk in to get your medical cannabis any time of the week.
Sea to Sky doesn't disappoint in terms of product variety.
Karuna Health Foundation
This health-first CBD store boasts an instant supply of any CBD oil needed, from CBD oil tinctures to highly concentrated THC shatter.
For about two decades, they've been a reliable Karuna that stocks different strains, hybrid strains, or indica. This dispensary's sole aim is to meet its clients' peculiar needs most healthily. Therefore, Karuna prides itself in promoting healthy lifestyles to users.
Evergreen Cannabis
Evergreen Cannabis is a cannabis dispensary located in Vancouver, BC. The dispensary provides a curated selection of high-quality cannabis products, including flowers, concentrates, edibles, and accessories.
Its sleek and modern website makes it easy for customers to browse the available products before visiting.
Each product has a detailed description, including the strain name, THC and CBD content, and potential effects.
One standout feature of Evergreen Cannabis is the emphasis on sustainability—the dispensary partners with local cannabis growers who use sustainable growing practices. And many of the products available are packaged in eco-friendly materials.
Evergreen promises to get customers what they need "through rain, sleet, snow or hail." Judging by their online reviews, they keep that promise by providing medicinal cannabis products.
Is CBD Oil Legal in Vancouver?
Yes, CBD oil is legal in Vancouver.
The Cannabis Act regulates the use, sale, and possession of cannabis in Canada. According to this act, CBD oil is legal in Vancouver and throughout Canada as long as it meets specific requirements.
The CBD oil must be derived from industrial hemp and contain no more than 0.3% THC, the psychoactive compound in marijuana that gives users a "high."
Cannabidiol that meets these requirements is considered a natural health product (NHP) regulated by Health Canada.
To sell or distribute CBD oil as an NHP, a company must have a valid product license from Health Canada. Additionally, the packaging and labeling of the product must comply with the regulations set out by the regulatory body.
Conclusion and Recommendations for Buying CBD Oil in Vancouver
Vancouver is a city that values natural health and wellness, making it an excellent place to explore the benefits of CBD oil.
While the legality of Vancouver City cannabis oil can be confusing, just purchase from a reputable source. Also, ensure that the product meets Health Canada's regulations. That's how to safely and legally enjoy the potential health benefits of this natural remedy.
Vancouver has various options for buying CBD oil. You can shop online at online dispensaries based in Canada or walk into any of the stores listed above. You'll find a product that fits your needs and preferences.
So why not take the plunge and explore the rich world of CBD oil today? We hope our review was helpful!