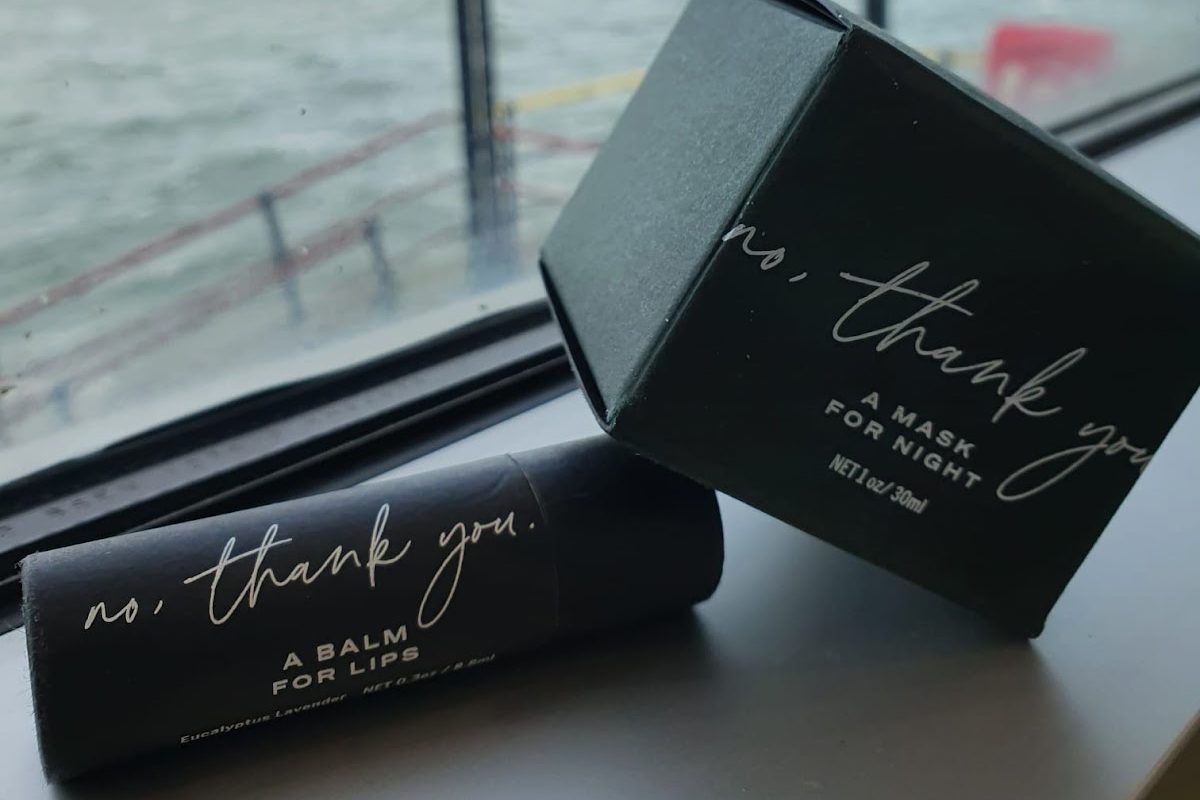 Skincare enthusiasts are constantly on the lookout for high-quality CBD items that will elevate their skincare routines, which is why they might be glad to learn about the brand No, Thank You.
No, Thank You provides high-quality beauty items made from natural, sustainable components. The brand also emphasizes the anti-inflammatory and antioxidant effects of CBD, guaranteeing that it will balance and accentuate your skin.
With that said, here's all you need to know about this potential CBD skincare line.
About No, Thank You
The brand was first established in 2019 and is based in Santa Monica, California. Zain and Graham, two friends who wanted to stand up to everything that divides people, founded the company.
What's remarkable about this brand is that No, Thank You has quickly established itself as one of the top skincare brands on the market, despite its very short history.
Their brand is all about making people feel good about themselves and saying "no, thank you" to things they don't really need. That's why No, Thank You strives to ensure that every client is happy with their purchase. Unfortunately, the firm doesn't currently ship its products abroad.
However, you'll be happy to know all items qualify for free delivery for the areas they do cover. In addition, purchases worth $75 or more qualify for free two-day delivery. You may also choose two-day delivery for an extra $7.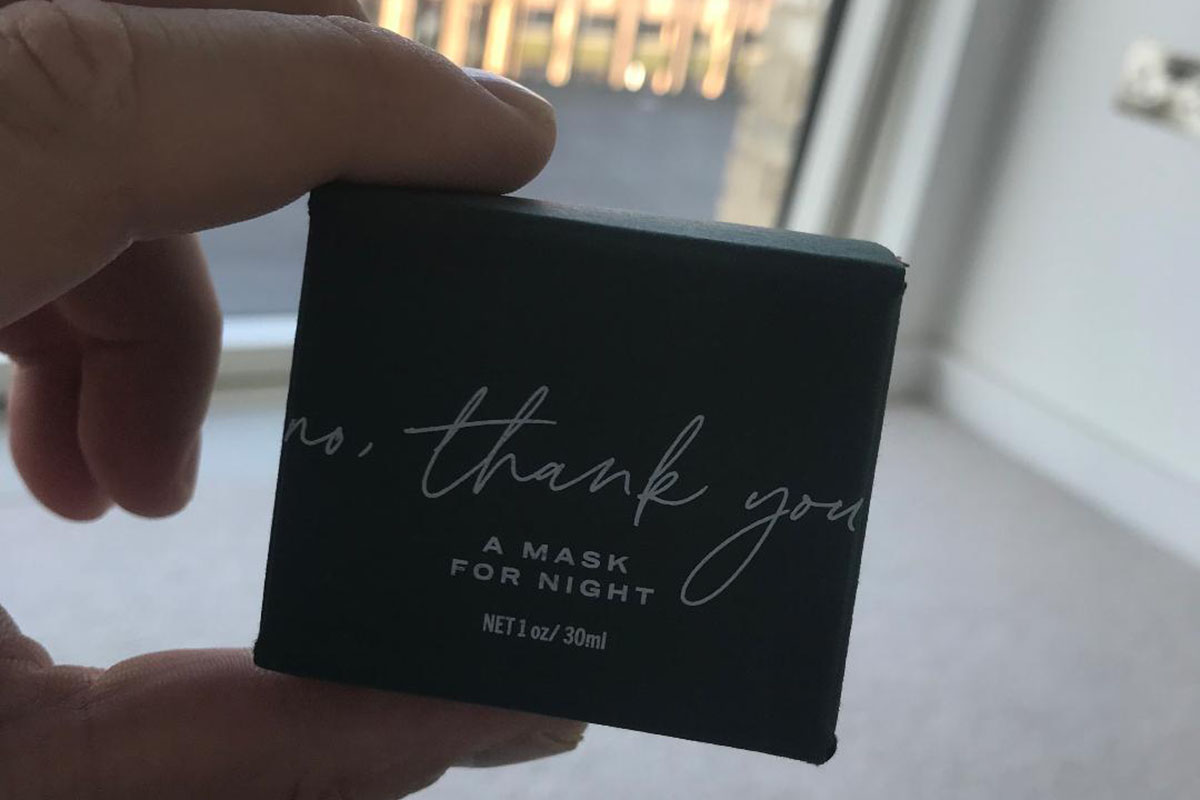 CBD Mask for Night
No, Thank You has an impressive selection of products, but their CBD night mask stands out the most among all of them.
This mask is influenced by Korean and Japanese elegance, and it's made with a coconut water solution to produce a protective layer. It also contains the brand's unique full-spectrum CBD and a potent combo of niacinamide and sodium hyaluronate.
These substances help the skin hold as much water as possible while protecting the cells and minimizing irritation. Furthermore, the Manuka honey component relieves stress and improves hydration.
The mask also has a smooth feel that is not at all oily. In fact, it actually feels soft on the skin. As soon as you apply the mask, it produces a nourishing layer that acts overnight to repair the skin.
The skin absorbs it rapidly, too, so you don't have to worry about leaving residues on your pillow. Lastly, you'll immediately notice a difference after the first night because you'll wake up with silky and firm skin.